"Our success lies in the holistic approach that ensures that the solutions we develop fit into our customers' overall systems and integrate seamlessly .
INNOVATIVE - INTELLIGENT - SUSTAINABLE!"
our philosophy
Solving your challenges is our incentive. We accompany our customers from the inquiry or idea to the planning, the elaboration of the concept, the installation and the integration of other machines up to the optimal production process.
To do this, we take a holistic view of the company. We take into account the knowledge and skills of the employees, the existing infrastructure and the challenges and goals of the company. With our systems and services, we create sustainable success for the productivity and competitiveness of our customers.
We stand for consistently sustainable action along our construction processes and in our depth of added value. Thanks to our services "from a single source", we are independent of supply chains and external pricing policies, and thanks to short distances we can respond to the current requirements of our customers in an agile manner and with short reaction times.
"AutomationsRobotic develops tailor-made applications for your systems and implements them as unique automation solutions!"
Subjects / Industries
We develop and implement state-of-the-art, technical automation and robotic solutions for our customers. Through this we increase productivity and efficiency, increase the quality of production and ensure the competitiveness of our customers. Whether with a single robot or an entire production line.
We know and understand the challenges of the individual sectors. We speak the language of our customers – with the terms customary in the industry.
The bundled knowledge of our team paired with decades of cross-industry experience gives us the competence to successfully develop and implement your individual solution.
We create a concept that takes into account all technical and business backgrounds. Based on this task, we manufacture your optimal, individual application – from design to installation.
"Made in Massing" – at Automations Robotic stands for the quality of a globally successful company!
Today, after 12 years, we, the managing directors Alexander Steiger and Walter Schaffhauser, employ a team of more than 70 people with comprehensive skills and know-how in the field of automation.
Due to our constant growth and the great international demand for our individual automated processes, we opened a branch in 2016
in the USA.
We are specialists in the development and manufacture of automated solutions for industries from every division and branch.
Are you looking for a team that gets things moving with enthusiasm?
Would you like to bring the visions of our customers to life, solve their individual challenges and accompany them holistically from the idea to the implementation of their goals?
Our developments and projects are exciting because every day and every customer requirement is different. We can be creative and prove ourselves again and again when solving complex tasks.
Our team finds the very personal automation solution for the sustainable success of our customers – through passionate commitment and sometimes new paths.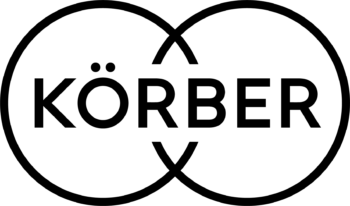 MATTERS OF THE HEART - WHAT WE ARE PROUD OF
EVL Landshut
We have been actively and enthusiastically supporting the traditional club EVL Landshut since 2015. We would like to use it to promote our region and the associated youth work. We are happy about the close and trusting cooperation, the fun in ice hockey and keep our fingers crossed for further sporting successes.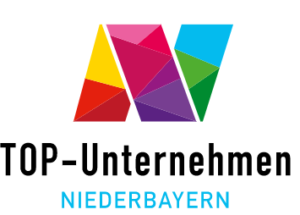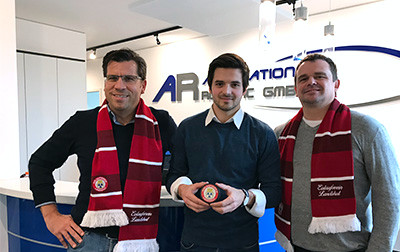 TOP-Unternehmen Niederbayern
Automations Robotic was awarded this trophy in 2019 because we have proven through a responsible company policy, our employee training – also in the environmental area – and many other measures that ecological responsibility is also possible in the field of automation technology.